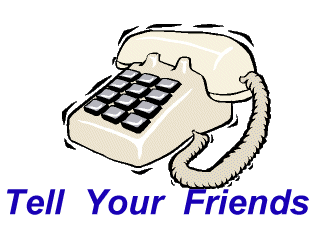 Click here
It's all in
A-Wedding Day.
Search The
Shopping Plaza
Wedding Planning
Planning a Perfect Wedding Day and
How to Schedule the Flow of A Wedding

By Nily Glaser of A-wedding Day
---
Planning a Perfect Wedding Day
By Nily Glaser You are engaged. You have chosen your wedding date and time and secured the ceremony and reception locations. You secured your wedding attendants and deligated responsibilities. You made arrangements with the officiant and the vendors. They know what they need to supply and -or do and when. I hope that this article will help you organize your perfect wedding day. It is not as cumbersome as it may seem.

About Your Wedding Budget
Your budget is a most important aspect of planning your wedding. It needs to be addressed even before you prepare the itinerary because it will determine what and who will take part in it. A typical wedding budget plan includes the following considerations:
From your total budget that is 100 percent, alllot for:
The Stationery about 3 percent. However, it will be considerably less if you print your own stationery on your computer printer.
The Attire, hair, make up, and jewelry for the bride and the attire and jewelry for the groom about 10 percent.
The Wedding Rings: about 4 percent.
The ceremony: location, officiant, accessories, music, license, unity candles, about 3 percent.
The Reception: location, catering food and drink, rentals, accessories, centerpieces, favors about 45 percent.
The Flowers for the bouquets, coursages, boutonniers, ceremony site and reception site about 8 percent.
The Music and Entertainment: about 8 percent.
The Photography and Videography about 12 percent.
Transportation: for bride and groom, guest shuttle, vallet parking etc. about 2 percent.
Gifts for your family, wedding attendants, and out of town guests, about 2 percent.
Incidentals about 3 percent.

This is just a guideline as your needs thus expenses may be different than the typical.

Wedding Itinerary and Details
It is important that all your vendors, your family members and attendants receive a detailed itinerary, and are familiar with the schedule of every step of your entire wedding day as well as:
who is responsible for what,
Who needs how much preparation time before the wedding,
The location they need to set up.
For example: The caterer and bar tender, the florist and decorator, the photographer and the videographer, the band or DJ etc... must set up prior to the wedding. Knowing the details, will allow them to coordinate their activities with each other and know exactly when they are needed.
For example, the wedding ceremony itinerary should included every detail from handing the guests a wedding program, having them sign the guest book, showing them to their seats, to after the bride and groom, family and attendants leave. It should also include who does what and all items needed such as flowers, unity candles, vows, gifts, etc.
Create mini itineraries for each vendor, for each family member and attendant. created a wedding speeches schedule, a schedule for the Band or djs, and for the caterer. Provide each vendor with a complete Vendor Contact List so they can get together and coordinate their responsibilities with your wedding itinerary requirements.

If you want to have a worry free wedding, it is essential that you incorporate alternatives to tackle anticipated or un-anticipated snags that may occur. Chart the entire day from beginning to end.
Plan and organize every single detail, and coordinate all the details and alternatives to flow smoothly.
Following are some ideas for a wedding day itinerary. That is right! plan the entire day as one unit. divide the itinerary into smaller more specific lists.
Be flexible about your wedding day timing schedule. If any aspect takes longer or is shorter than planned, keep the flow going by getting right into the next phase.
To learn about the Tools you need, read the article.
WEDDING PLANNING SO SIMPLE! WHY DIDN'T I THINK OF IT?

As you chart the entire day include all activilies prior to the wedding. Do not forget activities such as hair, beauty treatment, dress up, etc.
Know exactly when and where every activity takes place and for how long. Plan on rest periods in between activities. This will allow time for activities that take longer than expected without upsetting you. Should everything go exactly as scheduled, do take time to relax. Your next wedding planning tasks are to obtain all the neccesary items and accessories to make sure that the entire day including the wedding itself go smoothly.
To acheive this you must pay special attention to plan in great details so as to have everything in place and not to allow for significant breaks in the flow of your wedding day.

The Invitation
A common problem faced by brides and grooms, is guests who arrive late and disrupt the ceremony. There is a very logical remedy namely, to have your invitations state a start time is a half an hour before the actual ceremony. So, if your ceremony is scheduled for 4:30 pm indicate 4:00pm on the wedding invitations. That will insure that even guests who arrive late, and there are always a few who do, will be on time for the ceremony. Guests do not mind waiting for the bride and groom and your walk down the aisle will be more dramatic if guests are seated and awaiting your grand entrance.


Copyrights © 2009 All Rights Reserved Nily Glaser,
---
Do you like this article? Place it on your website!

Copyrights © 2009 All Rights Reserved Nily Glaser, A-wedding Day and Gan Publishing
Permission to re-print
If you would like to add contents to your site, newsletter, or publication, we grant you permission to post this Article and forward it to your friends. You must include all copyrights information, keep each articles AS IS with no additions or deletions, actively hyperlink to A-wedding Day and to any links within the article, and post the entire by-line. Set By Nily Glaser of A-wedding Day right under the title of the article, as a hyperlink.

BYLINE Copyrights © 2009 All Rights Reserved Nily Glaser, Nily Glaser is the founder of A-wedding Day.
A-wedding Day is a very popular Wedding Resource and Information Center, and a discount shopping mall for wedding gifts, supplies and bridal accessories.

Please send us a courtesy copy of your publication and / or the URL and a website link.
Please snail mail a copy of any printed publication using this article to:
A-wedding Day, A Gan Publishing Company
7900G Limonite Avenue Suite # 323
Riverside, California 92509
The fantastic information in your articles by Nily Glaser took the stress off planning my wedding, which turned out great. It is a shame that such terrific information is hiding on a web site that I was lucky enough to find. You should publish them, maybe as a book or a wedding planner, so more brides like me can benefit.
I posted your web site information on the bulletin board at my college.
Thank you!
Tina M. from San Francisco
Just wanted to let you know that your articles MADE our wedding a success. The information and ideas were so helpful, my fiancé and I relied on them to plan our wedding. Our wedding Day went without a hitch! What a great way to start our marriage! We'll be sure to tell other brides and grooms to read them.
Thank you!
Margi and Kevin Brown



Do you need content for your web sites and Ezines?

Click here for ARTICLES available for re-print

You MUST adhere to the guidelines as posted above.
---
---
VISIT OUR
Discount Bridal Shopping Mall
and Save!
---
---

For complete accessory collections, unique personalized gifts, do it yourself projects and more.
Click Here.
---
---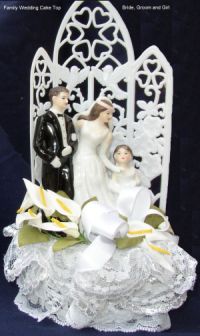 For unique,
family weddings
Click Here.
---
---

For unique, personalized
wedding accessories
Click Here.
---
---

For
personalized gifts
Click Here.
---
---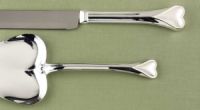 For
silver gifts
Click Here.
---
---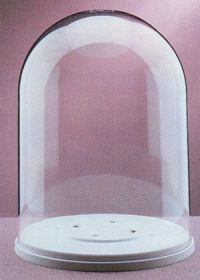 For cake top keepsake dome.
Click Here.
---
---
Links to help you find wedding vendors, professionals and service providers